Awards & Honors: Dr Dinesh Singhal
Max Healthcare 'Group's most promising innovation Award' 2018.
For Emergency Laparotomy Care Protocol for Low – Middle Income Countries
Max Healthcare 'Susruta Award for Clinical Excellence' 2017
Asia Pacific Digestive Diseases Week 2008 Best Poster Award for Management of
Gastrointestinal Stromal Tumors: a single center experience in the pre-Imatinib era
Sir Ganga Ram Hospital Gold Medal for Best Research Paper 2008
For 'Isolated loop pancreatic remnant drainage following pancreaticoduodenal resection'
Recognized amongst its top ten percent research fellows by the Department of Surgery,
Academic Medical Center, Amsterdam, 2004.
Gold Medal for Best Performance for M.S. (Surgery) examination 1992
First Prize in All India Inter Medical Essay writing competition, 1989
Number of awards in extra – curricular activities.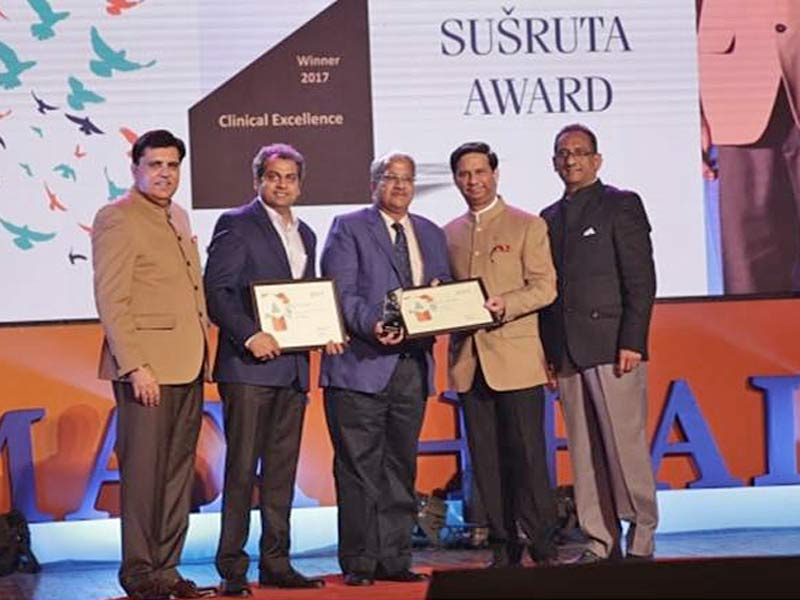 Awards & Honors: Dr Nitin Vashistha
Max Healthcare 'Group's most promising innovation Award' 2018.
For Emergency Laparotomy Care Protocol for Low – Middle Income Countries
Max Healthcare 'Susruta Award for Clinical Excellence' 2017
Fellowship of American College of Surgeons, 2017
'GEM' (Going Extra Mile) award – provided for excellence in work performance, contribution to
organizational goals, 2013