Gallbladder Cancer Cure and care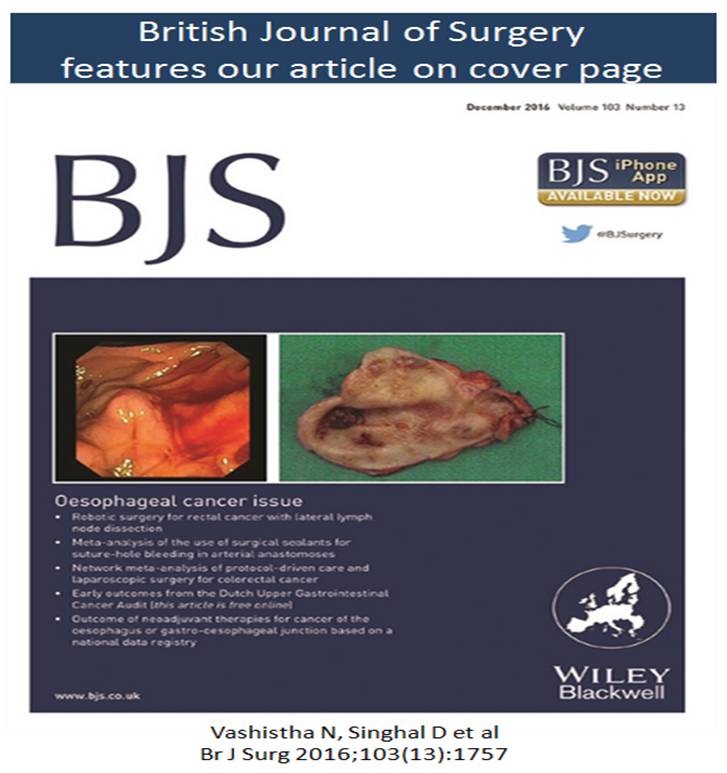 Gallbladder cancer is one of the most common cancers in central and north India. gall bladder cancer surgery (radical cholecystectomy) is the only treatment option consistent with long term survival. Management of gallbladder cancer demands a high degree of technical expertise for definitive as well as palliative management.
Gallbladder and pancreatic cancer
How does gallbladder cancer manifest?
Gallbladder cancer usually manifests in any of the following ways:
1. Majority of patients of GBC usually present with pain in right upper abdomen, lump and/ or jaundice characterized by itching, clay colored stools and dark urine.
2. Many patients, particularly those with cancer of the gallbladder fundus have mass detected when abdominal ultrasound is performed for investigation of vague abdominal symptoms such as pain and weight loss.
3. Some patients present with GBC are diagnosed following biopsy of gallbladder removed for stone disease (Incidental Gallbladder Cancer)
What is the preoperative work up for suspected gallbladder cancer?
Once a diagnosis of GBC is suggested by initial abdominal ultrasound examination, for staging and planning of surgery, a combination of magnetic resonance cholangiopancreatography (MRCP) and multiphasic contrast enhanced CT scan of the abdomen with angiographic reconstruction and is usually advised. At many centers MRI with MRA (Magnetic Resonance Angiography) and MRCP are investigation of choice. Also recommended is CT scan (with or without) of the chest.
In patients with resectable disease, the final step is to assess medical fitness to undertake major surgery.
Is there a role for preoperative tissue diagnosis / FNAC?
In patients with resectable disease, preoperative tissue diagnosis is not required as attempts at FNAC may lead to tumor dissemination.
What is the role of tumor markers for the diagnosis of gallbladder cancer?
The tumor markers for GBC include CA 19-9 and CEA. These have no role for confirmation of diagnosis. However baseline values have a role in subsequent follow up.
What are the treatment options for gallbladder cancer?
a. Curative Surgery
Radical cholecystectomy is the only treatment option that is consistent with long term survival. All fits patients with resectable disease on imaging therefore must be considered for radical cholecystectomy which includes resection of gallbladder with liver resection (usually includes segment IVB and V), designated lymphadenectomy with or without resection of extrahepatic bile duct.
b. Palliative Management
Patients who are not fit to undergo radical cholecystectomy due to locally advanced unresectable or metastatic disease on imaging or have severe uncontrolled co-morbid illness are candidates for palliative management. The symptoms that most often warrant palliative management are intractable pruritis (itching), cholangitis, jaundice and pain. In the current era, depending on centre's expertise and preference this may be achieved either by endoscopic or percutaneous biliary stenting.
What are the outcomes following curative surgery?
Radical cholecystectomy is a safe operation. However procedure related adverse events associated with the surgery include: bile leak (usually from raw liver surface), bleeding and wound complications.
Up to 40% of patients undergoing curative surgery are likely to survive for ≥ 5 years. In comparison < 5 % of patients who are unable to undergo curative surgery survives for 5 years.
Which patients need chemotherapy following curative surgery (radical cholecystectomy)?
Patients in whom the disease has spread to lymph nodes on final histopathological examination of surgical specimen are likely to benefit from chemotherapy.
TAGS: Gallbladder Cancer treatment in Delhi, Best hospital in delhi for gallbladder cancer, gallbladder cancer, inflamed gall bladder, metastatic gallbladder cancer, infected gall bladder, gall bladder treatment, gallbladder cancer diagnosis,gall bladder cancer surgery.